Robert Kilduff - Director of Grounds

Robert Kilduff - Director of Grounds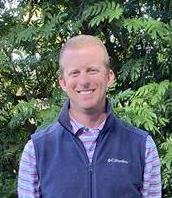 My interest in golf course management initially began in high school as a means to receive golfing privileges at the recently opened Mike Strantz designed Royal New Kent Golf Course (RNK). A summer of fly-mowing, raking traps, cutting grass and working for an Assistant Superintendent who had recently graduated from college opened this career path for me.
My love of the outdoors coupled with a game I enjoyed so dearly, led me into this industry where my education at Virginia Tech was the first step to fulfilling my dream of a career working with nature. The four years I spent at Virginia Tech completing my undergraduate degree in Crop & Soil Environmental Sciences, Option in Turfgrass Management, was a time for me to discover the vast world of turf along with subjects such as business and public speaking, which are just as vital to a successful Superintendent.
During the summer of 2001, while I was one of six interns at Pinehurst #8, I realized how competitive the turfgrass industry was quickly becoming. For the first time, I was no longer the only intern. I had to do my best to make a name for myself and that meant more than just working hard; it meant interacting with the staff and learning that "people" skills are one of the most important traits to a successful manager.
Upon graduating from Virginia Tech in December 2002, I followed my girlfriend (now my wife of 17 years) to Long Island, NY and worked for a year at Bethpage. My family's relocation to Hilton Head Island in 2005 was a calculated step. I looked forward to the opportunity to work at a highly ranked resort and become involved in a total renovation at one of Sea Pines' courses. Witnessing the mastery of Pete Dye during the course renovation was a history lesson in golf course design. Tim Liddy was on-site for much of the renovation and took the time to get to know me; he has mentored me in this industry ever since.
In the Spring of 2012, I was offered a unique position to supervise the redevelopment of an 18- hole Florida golf course into the premiere practice facility for top junior athletes & PGA Professionals in the world. My responsibilities at Bishops Gate extended beyond my original expectations as I found myself not only overseeing the daily needs of the practice facility and golf course, but also the common grounds and landscape throughout the community. After spending five years learning the art of being a Superintendent at Bishops Gate, I knew that it was time to propel my career even further forward. I had the unique opportunity to become the Director of Agronomy for Century Golf at Walt Disney Golf. During those four and a half years I managed three 18-hole courses and a 9-hole course. Overseeing a large property like this really makes you realize how important it is to develop strong relationships with employees and how important it is to be financially organized so that you can budget properly.
My latest career move to John's Island in Vero Beach was a huge decision for my future in the industry. I knew that if I wanted to ultimately run one of the top clubs I was going to need a refresher in conditioning to the highest of levels. While taking a step back in titles, becoming the South Course Superintendent allowed me to focus on taking my agronomic skills to a greater level. I can confidently say that this experience prepared me to manage the best clubs in the business. Over my twenty-six years in this industry, I have had to choose between many different opportunities that would have led me down different paths to becoming a Superintendent. I am confident that every decision I have made to date has taught me valuable lessons to prepare myself for this responsibility. As the next Director of Grounds at The Founders Club, I will confidently manage the demands of your high-end facility while leading and motivating the staff to be as passionate about their jobs as I am about mine.
See you on the course!
Robert Kilduff
Director of Grounds
Click here to contact